Outbound
Communications Solutions
Your customer's experience doesn't end at conversion. Customers expect more. They want easier, simpler, better communication from you. They want to be able to connect instantly on any device, at any time, on any platform.
Customer Communications is now market share critical. It is time to revolutionise your communication and experience the best solutions in document automation.
TheFormsAgency can automate and digitally transform your documents and forms.
Whether your business strategy is either on premise or in the Cloud we can automate and output digital documents via print, email, PDF, HTML, SMS, personalised video and custom outputs.
Inbound
Communications Solutions
Make conversions a breeze by optimising the customer journey with Smart Forms. Imagine a website prioritising customer experience. Take the complexity out of data entry and create forms that are easy to navigate. Our service aims to make the whole process seamless and effortless, while offering a better brand experience for your customers.
TheFormsAgency can design and build Smart Forms for your business that are fully customised to suit you.
You'll experience better conversions, happier customers and a completely automated system that can securely submit customer data into your organisation's systems. It's a win-win situation!
Solutions
Today's customer expects more. They want you on demand, every day of the week. Being on call can be stressful but we're here to help you deliver the most innovative digital customer communications solutions.

At TheFormsAgency, our team of experts can provide you with inbound and outbound solutions, tailored to your needs.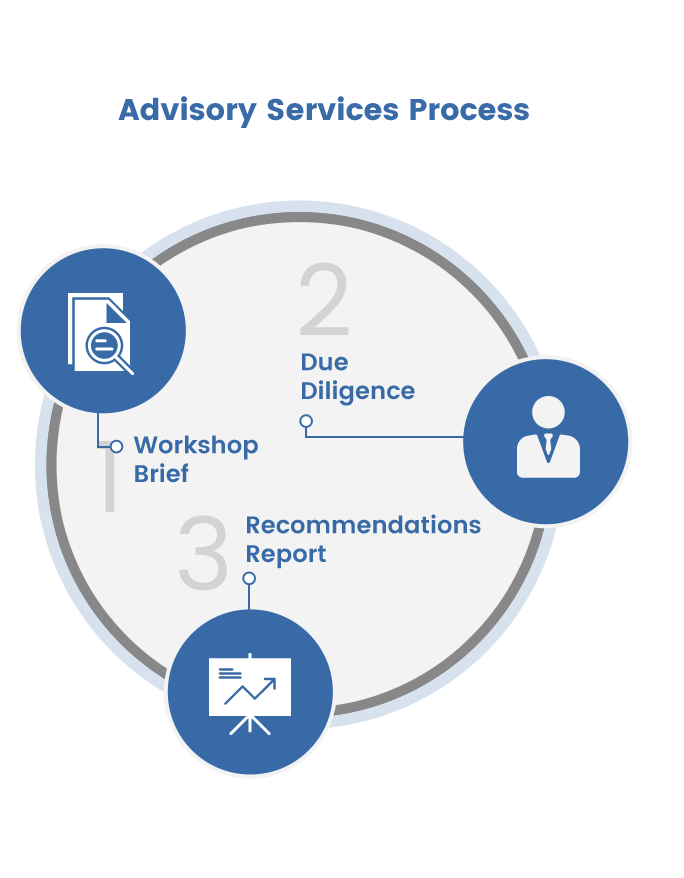 Advisory
Services
Your digital transformation starts with our advisory services and the best advice starts with the most experienced experts in the business.
At TheFormsAgency, we take a helicopter view and create the most effective document communication blueprint for management, customised to your business.
We undertake a detailed assessment of your current process, perform comprehensive due diligence, and report back with key opportunities and recommendations on how to digitally transform and automate your customer communications.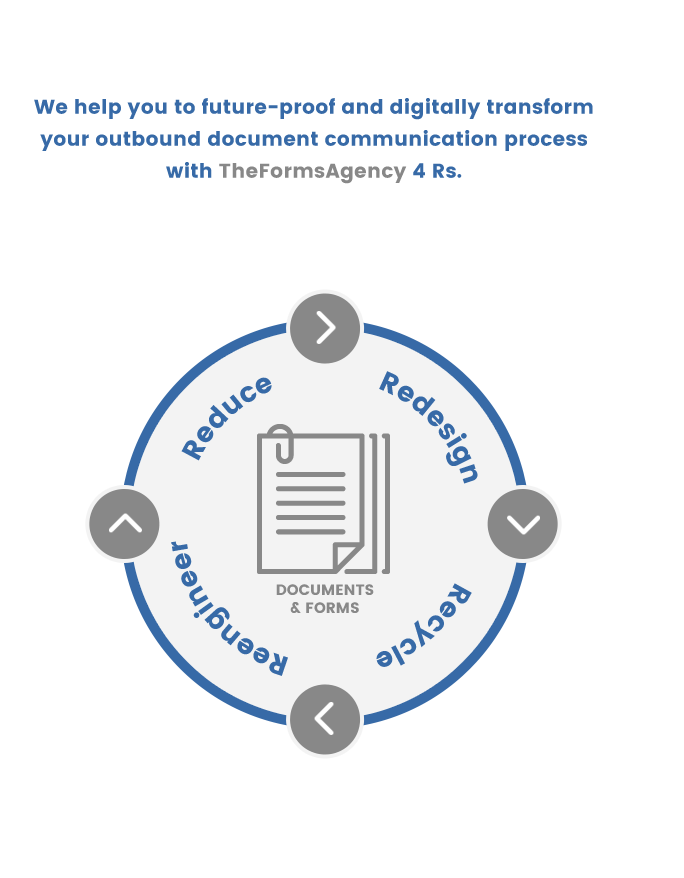 Outbound
Communication Capabilities
We can significantly improve your customer communications process with our expertise in outbound documents and forms.
Reduce your document templates, reducing cost and management time
Redesign into 'easy to read' formats offering marketing opportunities and a better customer experience
Recycle new templates cross brand / verticals for a more efficient automation process
Re-engineer your system to host documents on the cloud or on-premise
You'll achieve happier customers, satisfied employees and a healthier bottom line.
Best Practice Implementation Services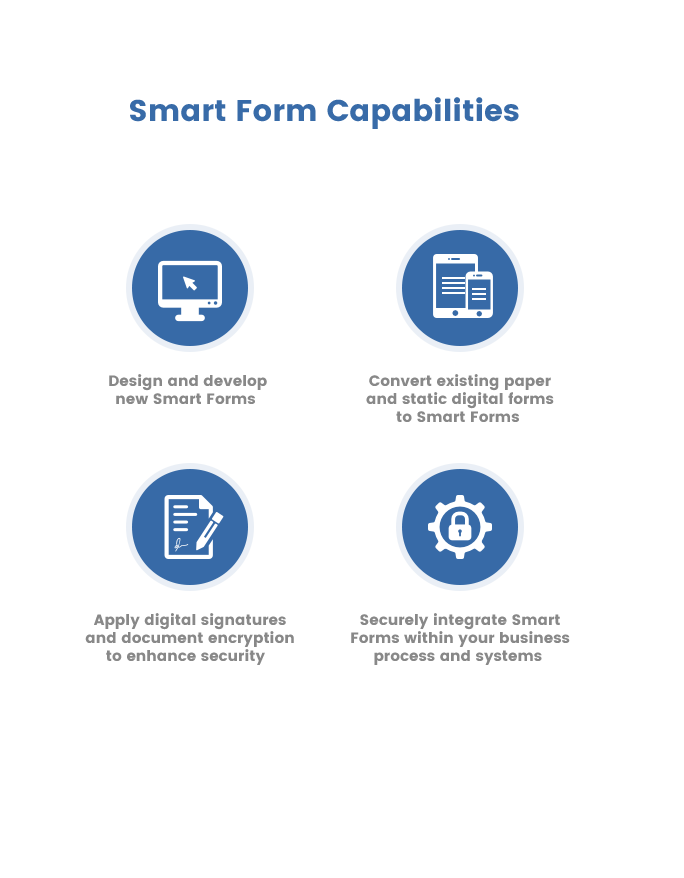 Inbound
Communication Capabilities
TheFormsAgency can make the conversion of static and paper forms to electronic Smart Forms, stress-free.
Our Process:
Assess current business process requirements
Analyse business objectives
Automate manual process into workflows
Capture data and integration with your existing systems and infrastructure
Capabilities
We have worked with over 50 clients in Australia and New Zealand, providing digital solutions utilising multiple products. Our experience combined is equal to more than 300 years in the document automation industry delivering over 100 implementations.

We are platform agnostic, so you can be sure we will deliver the best outcome to suit your business, without bias.






Clients
We service a range of industries including banking, finance, telecommunications, insurance, superannuation, manufacturing, services and government.



About Us
TheFormsAgency. We are experts in digital customer communications and the creation of electronic forms and multi-channel documents.



Expert Advice & Delivery

Our difference is our people.

The industries we serve are vast.

We serve all sizes big and small.

We have 300 years of combined experience. 100 implementations. 50 major clients. Multiple product experience. Platform Agnostic.
We pride ourselves on providing superior service to our clients employing only the most experienced consultants with a strong track record in customer communications solutions.
Banking and Finance, Insurance, Superannuation Funds, Telecommunications, Manufacturing, Distribution, Utilities and Government, to name but a few.
From B2B to B2C, our solutions fit clients big, small and in between.
Technology Partners
We work with a number of professional technology partners with a strong track record in digital customer communications. Each vendor is assessed and selected to meet your strategic communications needs.
Contact Us
Call us for a chat on how we can transform and automate your customer communication process. We'd love to hear from you!




Address
Suite 111, 25 – 29 Berry Street,
North Sydney NSW 2060
Australia
Call Us
Email
Customer Support/
Help Desk Contact